Anatomías Otras es una serie fotográfica intervenida digitalmente, que indaga sobre la corporalidad extraña y ficcionada.

Estas fotografías de diferentes partes del cuerpo, evidencian lo que aparenta ser un humanx híbrido, de dudosa procedencia.

Esta es una exploración en proceso, que ha permitido a la autora re-conocerse desde la alteridad de su propio cuerpo, creando nuevas formas de percibir su piel.
---
⚧
⚧
⚧
⚧
⚧
⚧
⚧
⚧
⚧
⚧
⚧
⚧
⚧
⚧
⚧
⚧
⚧
⚧
⚧
⚧
⚧
⚧
⚧
⚧
⚧
⚧
⚧
⚧
⚧
⚧
⚧
⚧
⚧
⚧
⚧
⚧
⚧
⚧
⚧
⚧
⚧
⚧
⚧
⚧
⚧
⚧
BURN DOWN THE PATRIARCHY

⚢⚢⚢⚢⚢⚢⚢⚢⚢⚢⚢⚢⚢⚢⚢⚢⚢⚢⚢⚢⚢⚢⚢⚢⚢⚢⚢⚢⚢⚢⚢⚢⚢⚢⚢⚢


TIQ+FTM//T+Q+MTF//TIQ+FTM//T+Q+MTF//

⠀
☿⚣ ⚤ ⚥ ⚦ ⚧ ⚨ ☿⚣ ⚤ ⚥ ⚦ ⚧ ⚨ ⠀


ℂ𝕦𝕞 𝕥𝕠𝕘𝕖𝕥𝕙𝕖𝕣 𝕒𝕘𝕒𝕚𝕟𝕤𝕥 𝕥𝕠𝕩𝕚𝕔 𝕞𝕒𝕤𝕔𝕦𝕝𝕚𝕟𝕚𝕥𝕪


☿⚣ ⚤ ⚥ ⚦ ⚧ ⚨ ☿⚣ ⚤ ⚥ ⚦ ⚧ ⚨ ⠀
by QɄɆɆⱤ₴_₳₦Đ_₵ⱤɆ₳₮ɄⱤɆ₴ ⠀
Toxic masculinity is found also among the LGBTIQ+ people in the way of internalized homophbia.
Feeling disgust, excessive judgment or discrimination towards people who don't express themselves in a heteronormative way.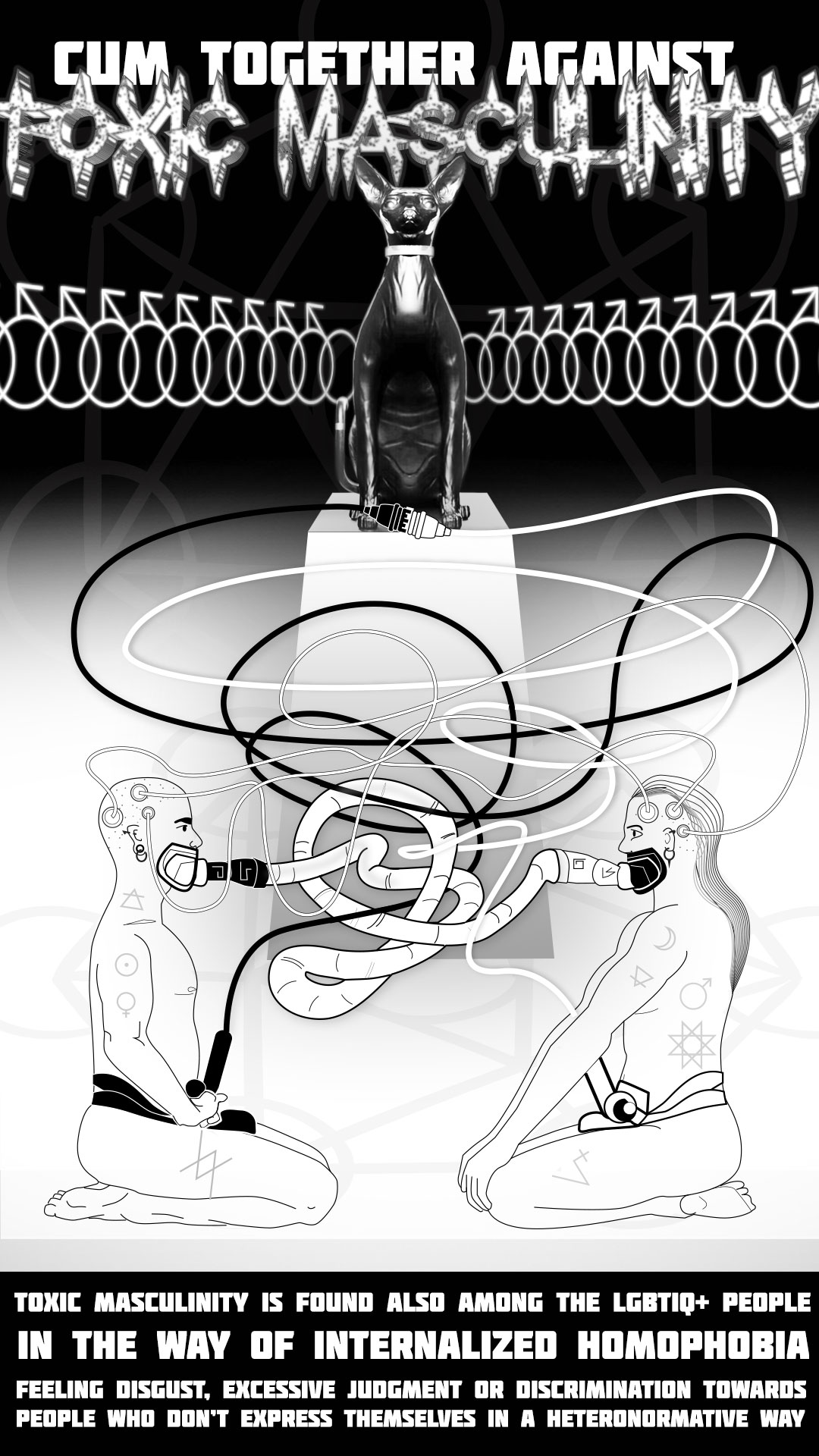 *
ROSSO
FABIO
*
---
Siamo stat* invitat* da Metabolica a condividere un contributo creativo che potesse problematizzare la narrazione del "Pride month" e interpellarla da posizioni marginali.

Tuttavia le contingenze del momento storico attuale ci hanno fatto rimettere in discussione il significato iniziale del contributo che pensavamo di dare nonché la questione della marginalità del nostro posizionamento, che marginale non lo è sul piano della bianchezza e della cittadinanza.
Non crediamo di compiere un atto di resistenza attiva per il solo motivo di esistere.

Alla luce dell'accellerazione di forme di violenza sistemica di matrice razzista e del propagarsi del contrattacco delle persone razzializzate e dei loro movimenti, abbiamo deciso di utilizzare questa piattaforma per condividere risorse che possano beneficiare le lotte attuali.

Per contrastare la tendenza degli ultimi anni a museificare il gesto rivoluzionario "queer" che spesso riduce la solidarietà con le frange più marginali dei movimenti a una mera performance discorsiva auto-celebrativa (vedi utilizzo di Sylvia Rivera e Marsha P. Johnson come immagini da poster senza riflettere sull'accessibilità degli spazi per persone trans, razzializzate, senza risorse),
per contrastare l'esteticizzazione da parte delle persone bianche italiane dei movimenti sociali e di protesta afroamericani (tanto più esteticizzati quanto lontani dal giardino di casa),
abbiamo pensato di proporre un'azione di mutualismo transnazionale e locale per condividere risorse tra varie lotte che si intersecano o che dovrebbero intersecarsi.

Clark Pignedoli, Charlie G Fennel.

---
Ecco alcuni spunti di associazioni e fondi ai quali contribuire attivamente / economicamente, sia in USA che in Italia

These trans bodies, foreign bodies, bodies without reading code, they receive indifference even until the last day of their lives.
Claiming this and raising the voice of protest we managed to make visible these experiences that are not far from the rest.


This project is worked from a perspective of the individualistic, blind and jealous society, and how it acts in cases of transfeminicides occurred in Peru in the last Five years.

Performers:
Yefri Saldaña
José Vilca

Photography:
Lizeth Aguero

Space:
Abril

Collective:
HERIDAPERU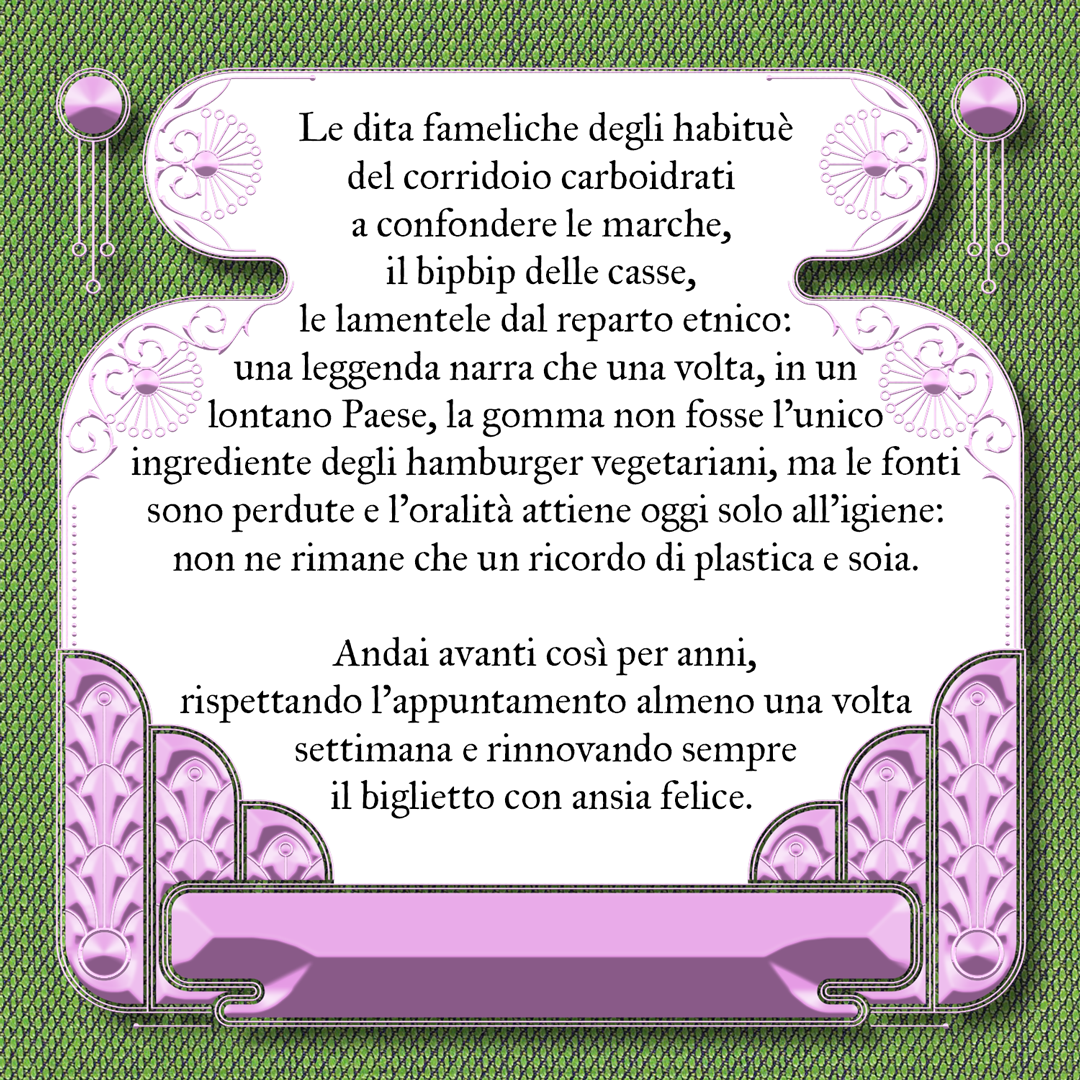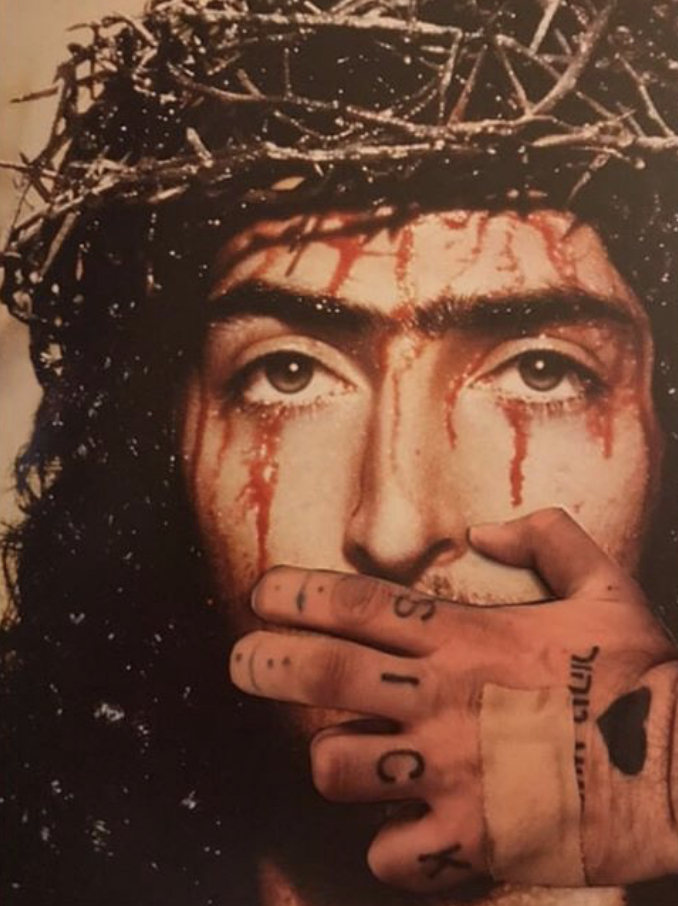 COSMIC TAPESTRY is a weaving of ideas of things that occupy my mind a lot of the time. Sometimes spiritual, sometimes sexual, always me. I wanted to explore the idolatry of sex, the human body and mix it up with elements of nature, history and magic. These combinations are sometimes jarring and other times totally fluid.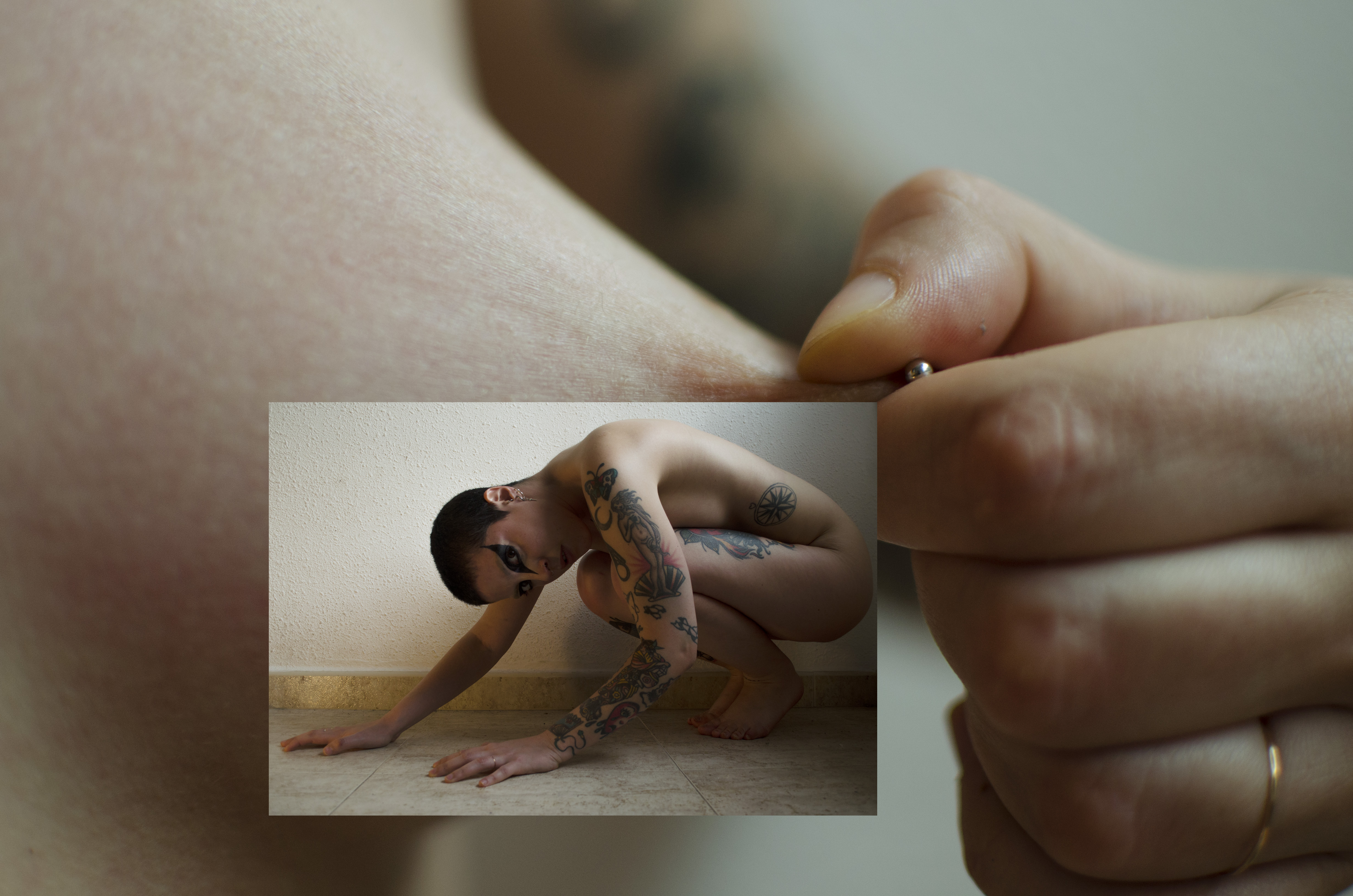 Flesh Boundaries: Quarantined Self-Portraits. I accept the queer tag so you have a way to categorize me. My body is a contains so much more than just a denomination. A single word is too little to tell what this skin has experienced. ⠀
This skin that I don't even know myself, this skin that I'm still discovering.



Flesh Boundaries: Autorretratos en cuarentena. Acepto la categoría de queer para que tú tengas como nombrarme. Mi cuerpo es contenedor de muchas cosas más que solo una denominación. Una sola palabra es muy poco para contar lo que ha vivido esta piel.
⠀


Esta piel que ni yo mismx conozco, esta piel que estoy descubriendo.




𝕸𝖆𝖙𝖊𝖗 𝕾𝖚𝖘𝖕𝖎𝖗𝖎𝖔𝖗𝖚𝖒
𝕸𝖆𝖙𝖊𝖗 𝕿𝖊𝖓𝖊𝖇𝖗𝖆𝖗𝖚𝖒
𝕸𝖆𝖙𝖊𝖗 𝕷𝖆𝖈𝖗𝖎𝖒𝖆𝖗𝖚𝖒

Ø₴₴Ø₦Ɇ ₴₳₵ⱤØ
---
---
---
✶✷✸✹ 🅕🅤🅣🅤🅡🅐➍⓿➍ ✹✸✷✶
by FUTURA404
---
---
---

2020; chiusa in casa ho ritrovato un tempo più mio, uno spazio su misura dentro e fuori, e ho sentito un bisogno spontaneo di una meditazione tattile. L'intuizione primitiva di modellare una figura tra le proprie mani, gestualità e rito, un tramite per scendere in profondità e riportare in superficie.

Una madre che è anche un padre, il principio creativo e distruttivo, la rivoluzione che porta sempre alla rinascita. THE REVOLVING GODDESSES: Veneri steatopigie, idoletti da mano caricati di significato e attributi magici, mostrano i loro corpi arcaici, fatti da impronte, mentre girano su se stessi e si fanno manipolare.

Margherita Maria Carlotta
KUSHAMI
⠀
by #blovia & @softnz
⠀
come il piacere sessuale 性喜 seiki come un pazzoide やばい yabai come una scarpa al contrario 履替
hakikaeru
come un dilettante 好者 sukimon come uno starnuto 嚔 kushami

collab tra argilla polimerica e PMMA laserato
produzione casalinga e interpretazione del messaggio nipponico
risposta al monopolio, produco quando volio
tu qui lavori e bam, hai gia un pezzo, che look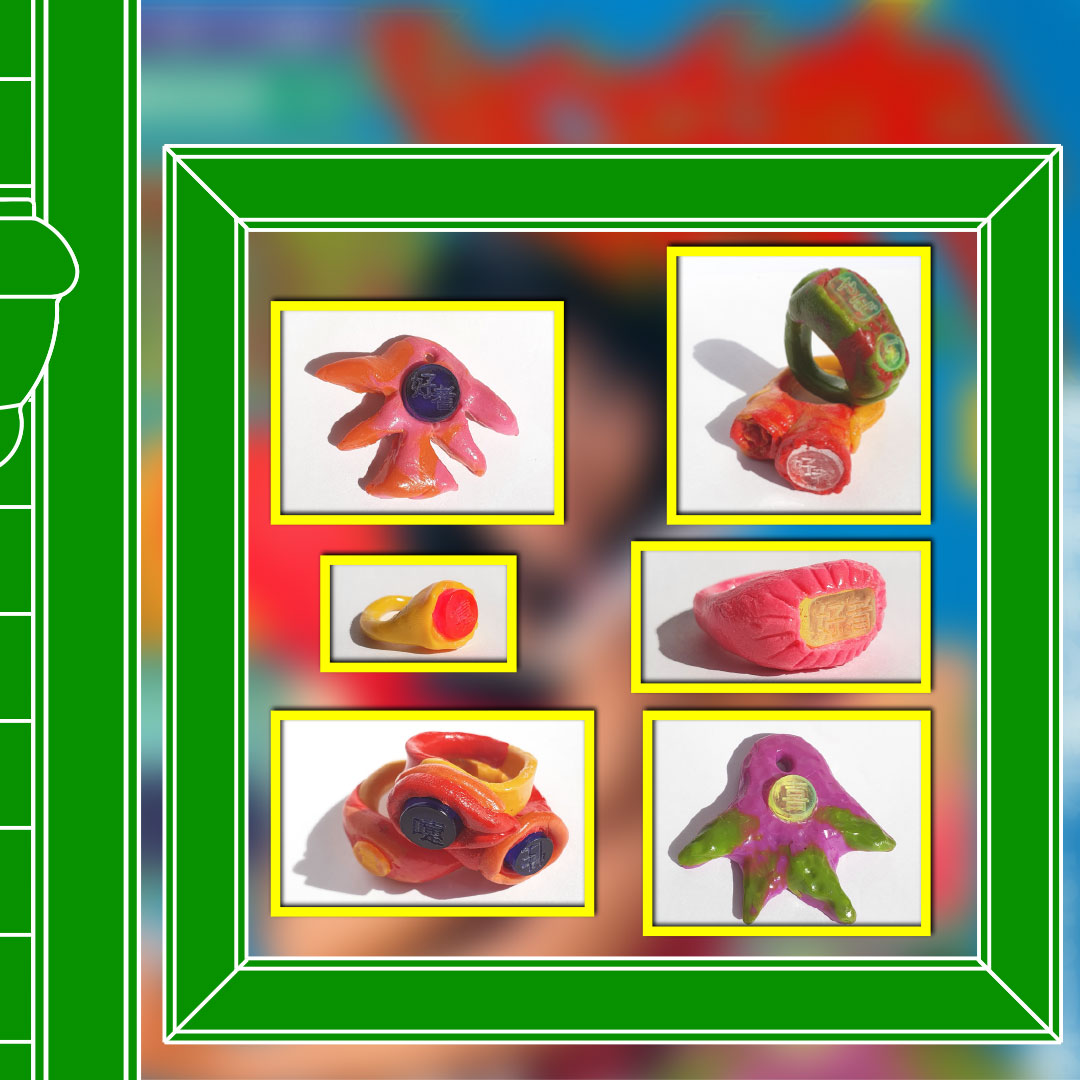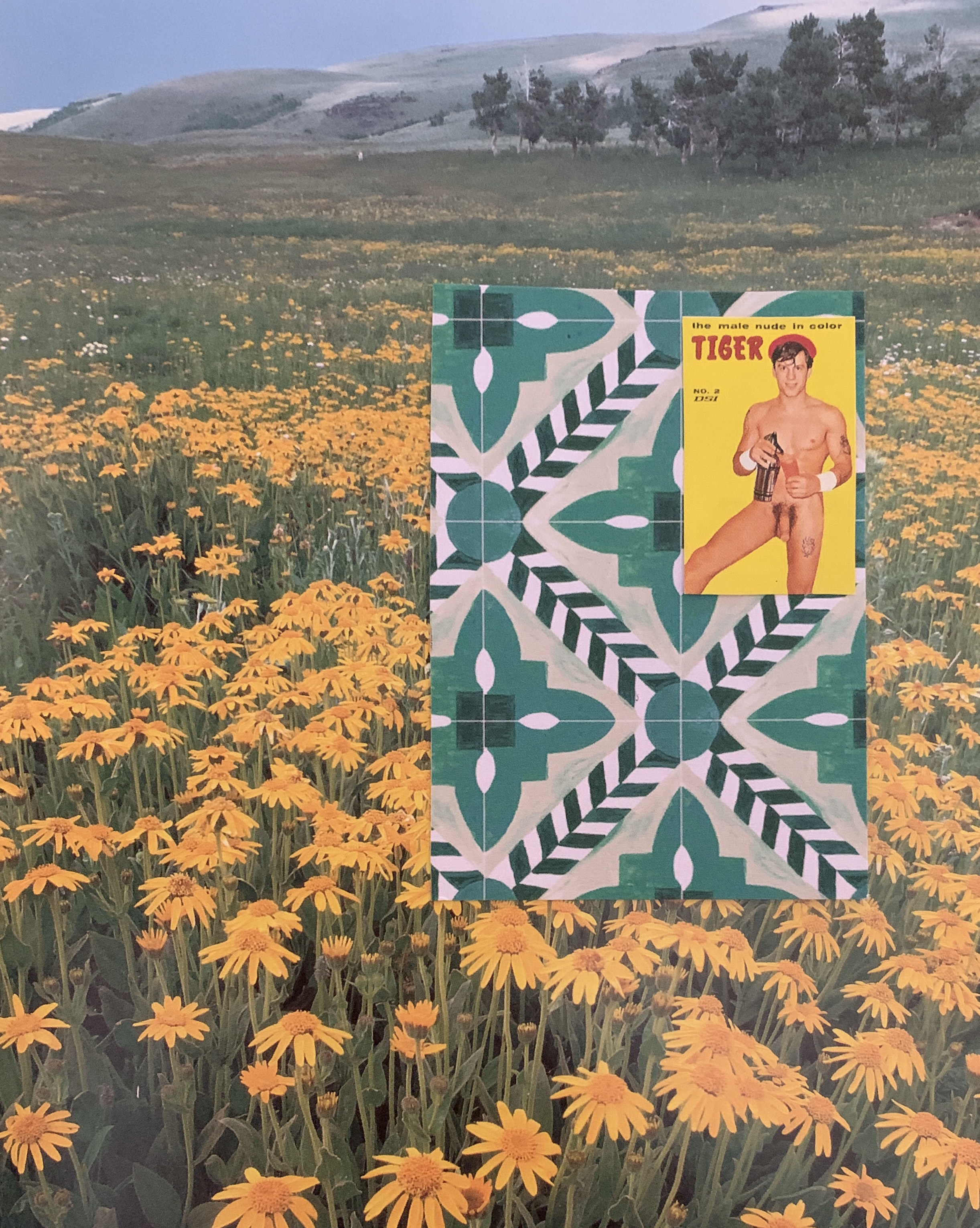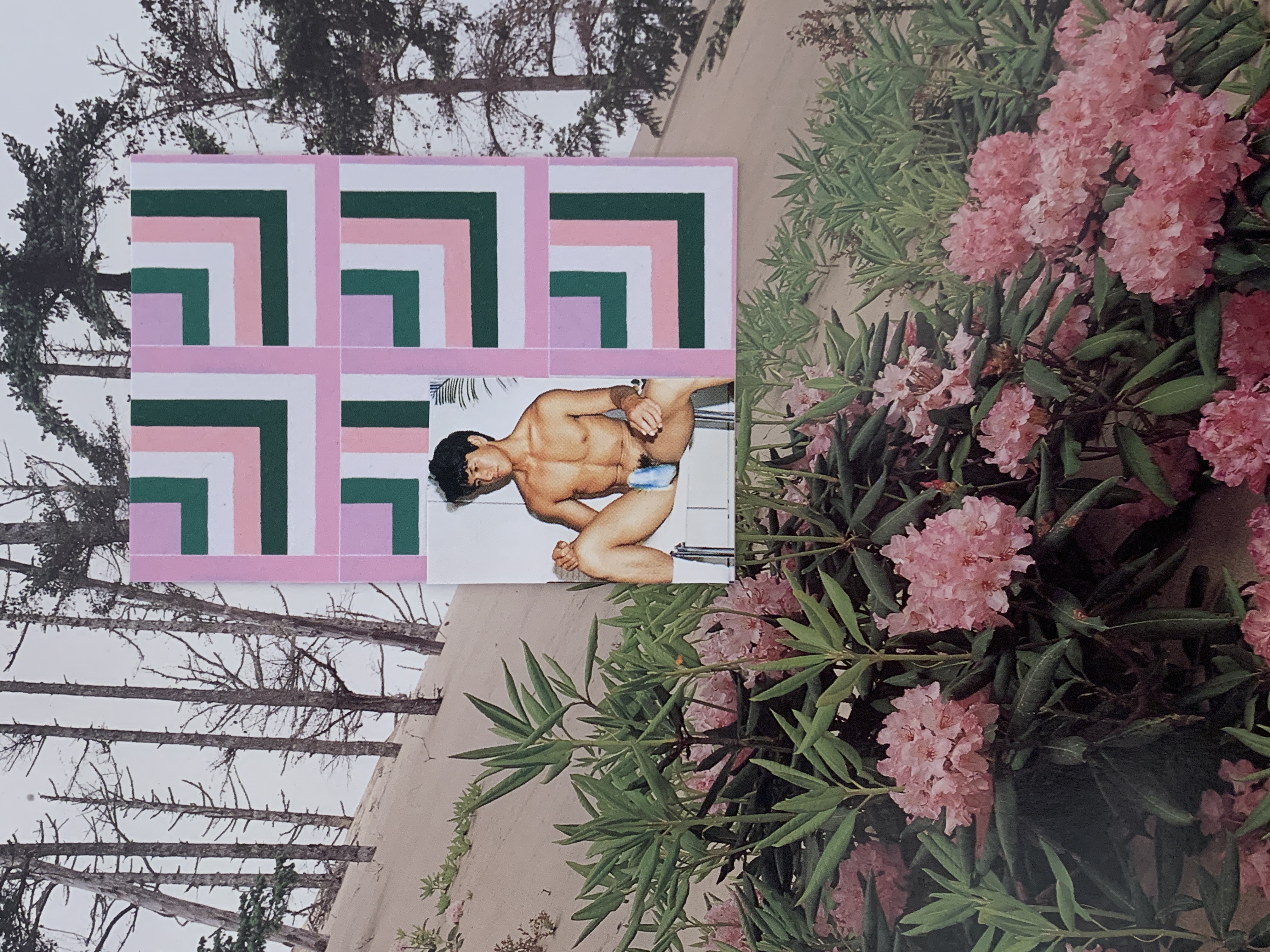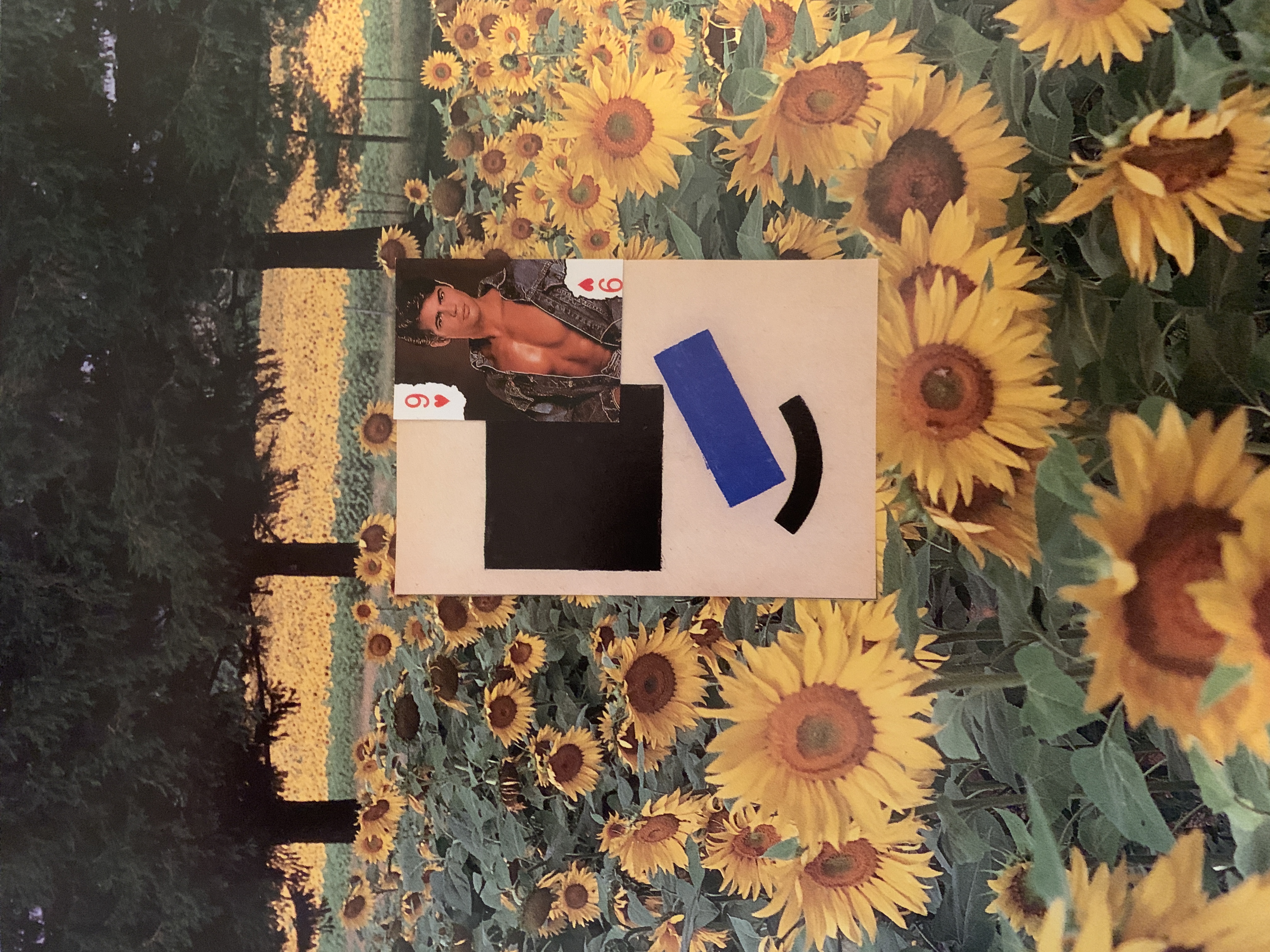 COSMIC TAPESTRY:
When Nature Calls.
"

I wanted to express my love for nature and men. In many ways the way men, especially queer/gay men can be very much like nature. One moment delicate, fragile, and beautiful, the next barren, dark, destructive, moody."

_
The language adopted in this video by Vinicius Jayme Vallorani and Gaia Lazzaro
tries to show the interrelationship between all the
components, or rather participants, during a creative process. The premise is to
become aware not only of the perspective of the subject-centered towards the
meaning, discourse and content progress of the creative production, but better
towards a state of participatory connection with the apparent and non-apparent
physical reality.
Is it possible to think that any action taken within a vacant space, any movement,
mental or physical, has an effect imperceptible from our sensory potential? An
influence on a secondary physical form, and concatenating possibilities of
relation?
This analysis turns into a responsibility of the action far from the commitment
adopted to achieve a required effect. A liability not connected to the direction of
the will.
The aim of this pact is the realization of the interdependence of any physical
component and of the own perceptive-subjective reality in relation to a common
creative-objective movement. Similarly, the possibility of realizing an
interdependence of different creative states in an intersubjective communion of
being.
-1a Participation discount: Recognition of the role within a relationship movement,
a fluid ecosystem recognized as not authoritarian but influential. "What am I doing
here with all this things and people around me?" What role means in this?" Is
connection possible by remaining passive?"
1b- Who I am, Who They are, what we are, where we are, what means are, are
makes are, are is are.
-
-2a Negated Space: Perception of void as influent part. A space in which
movement becomes negative due to lack of direct perception.
Avoiding perception limits, there's so much more to listen to.
Welcoming Contamination.
-2b Space do be invaded, negative by the less, void to be filled to become antivoid.
This is what human readymade perception realize.
Space-time depends from distribution of matter in the universe shows modern
physics. The concept of space become gravitational field where myriads of
particles continuously relate to each other. A reticular of spaces that does not
contain metter it is itself a material component of reality, a component of a flexible
nature that distorts and shapes continuously. A tentacular field that sprawl where
energy create matter and return after reaching possibilities. We are all pimples.
-
-3a Perceptual entropy: Liberation from a subjective integrity ,result of an
accumulation of experiences. Collapse of perception due the shrinking of the
known. (Discovery Channel state of consciousness)
-3b me me me me me me me me me me me me me me me me me me me me
me. Outer. Indetermination. Assemblage.
-
-4a PingPong:
—->Possibilities of Dimensional Interactions—->Partecipans—->Kaleidoscopical
Crossing Over
—-> Stimolation —->Creative Core—->Stimolation—->Kaleidoscopical Crossing
Over—- >Partecipants—->Possibilities of Dimensional Interactions—->Creative
Core—> Stimolation—->:
Inconclusive action led possibilities of interactions to alternative or congruent
factors. Interplay of dynamic intelligences via differences and originality of the
unknown (mosses and lichens). Ontology of continuity.
-4b Me interaction with someone me, this interaction become no one interaction,
there is no me in that dimension. Where is no me I can be someone else that has
no fear to show his truly self, the me is performing objectively. Interaction through
truly performative entities offer original share of informations, no past knowledge/
judgment and recognize parenthood with totality. Do not remember what offered,
cant think what to give, but it keeps moving on a sharing loop of continuative
change.
KM2_* (intra-action variation)
Tongue language or language of the tongue, is seen as a physical organ and a
visible manifestation of its action within an intra-action. The relationship between
the ˈlaNGɡwij and the ˈfizik(ə)l ˈôrɡən itself becomes the direct act of perception
of remote realities. A meeting point between microcosmos perceived through an
amplified sensory state of being. To fulfill perception in this discovery process, in
its whole entirety, is carried out through a vulnerable approach. A result of pure
interest, divorced from any kind of subjective memory. Ideas and preconceptions
could only contaminate that experience.
QUANTIC WORLD AND K_M PRINCIPLE OF INDETERMINATION
We see the act of kissing as a dimensional channel, connecting sensationexperience-
not knowledge and in this way we underscore the tangible and the
ephemeral. This plunge into the unknown is then a junction force. A face2face
experience that incorporates an unification sentiment. In modern times, reacting
to social stress due to excessive exaltation of the 'Es', communities use to grasp
oriental scent through holistic spirituality. Also scientific and physical domains are
swallowed with same purpose. Through the quantum theory for example, a similar
collectivistic vision is accepted in an equal manner. Instinctively the kiss becomes
a symbol that appeal intuitions on these theories.
Moreover, the distant voyeur, becomes a participant in it. Any attempt to spy the
objective world leads to a distortion in the very moment in which it is observed. It
is nothing but a further parameter, a neophyte equation.
SINGULAR ABSENCE, VULNERABILITY, CREATIVITY
The loss of singularity is part of the emotionally-physical experimentation within
this gesture. Desire, itself, does not find logic IN within. No way to attain the kiss
game by following a parental path. Indeed randomness is implicit in its structure.
In this field an exchange of subconscious information that knock the
psychophysical state of being.
This modality becomes creative due to its spontaneity. Through reacting and
therefore moving in a specific area to achieve the return of data, a probability of
interaction can be mapped. Moreover feeling of loss of the conception of space,
time, its contraction and expansion, is developed. This interconnection can be
related to changes and adaptations aimed to prepare a new condition of
molecular communication.
RELATION
Addressing the action in a space where the unknown becomes the focal part of
the process, therefore seems to be a productive way to relate different expressive
methods.
The harmony between different realities, be they natural or artificial, microscopic
or macroscopic, vegetable and human, exists, but it still reached as an abstract
process that remains outside of the perceptive potential of human beings. We live
the tendency to catalog and classify in such a distasteful way that limit our views
and creative abilities. The difficulties confronting everyday defined concepts such
as spacetime are evident. Our knowledge about "inner" or simply "different"
intelligences become equally reductive.
Life flows are underscored in different dimensional states, and seem traceable
only when these dimensions interact. On other hand the invention does not
consist in creating out of nothing, but creation within Chaos.
𝕊𝕥𝕒𝕥𝕚 𝕕𝕚 𝕚𝕞𝕞𝕠𝕓𝕚𝕝𝕚𝕥𝕒'
⠀
---
GAIA LAZZARO
Why should our bodies end at the skin,
or include at best other beings encapsulated by skin?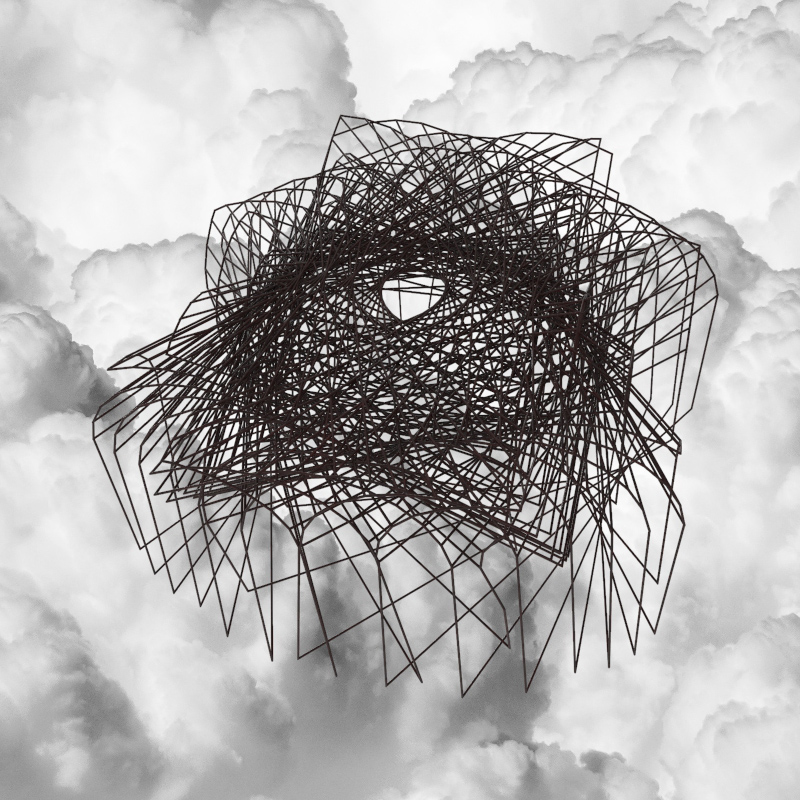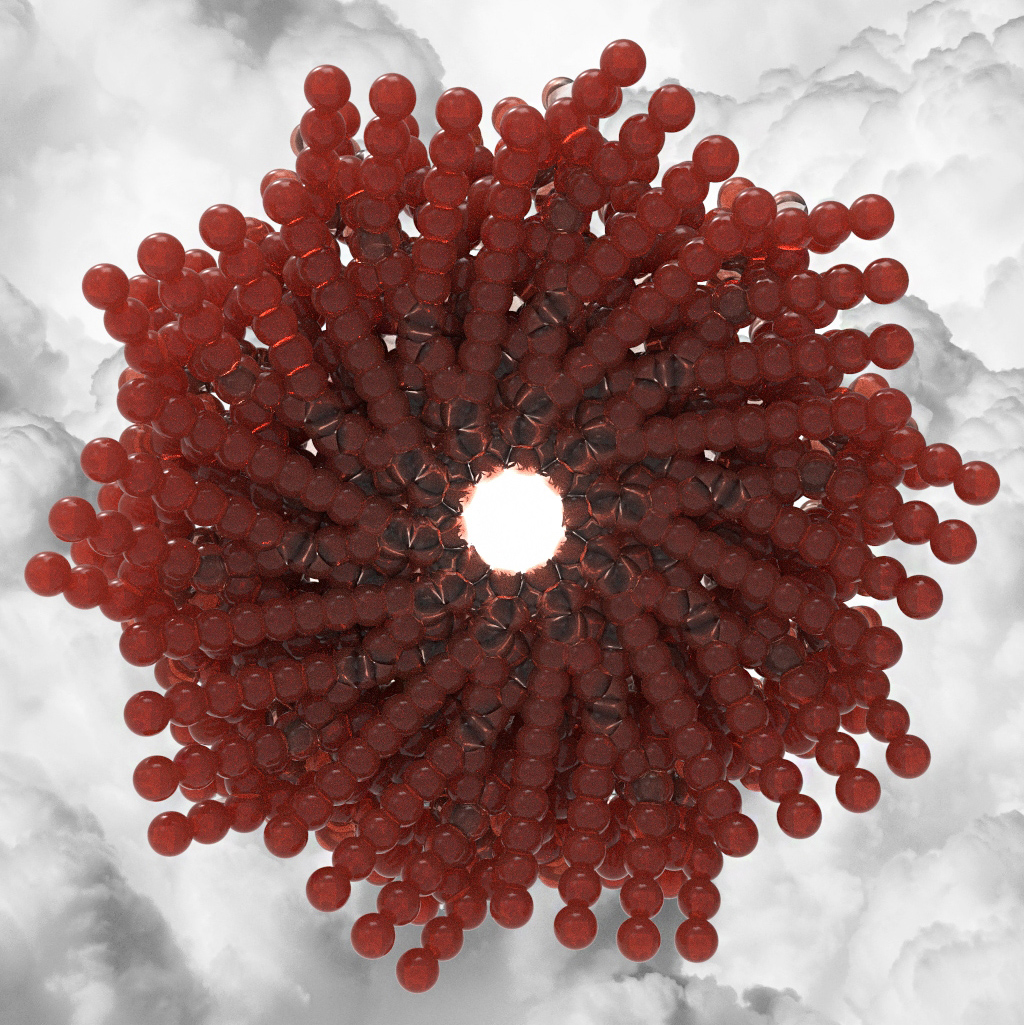 ---
"Anandrogynie" 2012
Alice Bachmann + Christophe Dos Santos

Divagation performative et réapropriation du mythe de l'androgyne, nécessité, désir et rejet de l'autre, la fusion des identités comme résistance aux structures binaires.
---
---
---
29–5-2020

👻FANTASMINO NEURODIVERGENTE:
- Ragazzo triste come me
ah ah


😔RAGAZZO TRISTE '86:

⁃ Che sogni sempre come me ah ah
Non c'è nessuno che ti aspetta mai perché non sanno come sei
👻: - Ragazzo triste sono uguale a te


😔:
- A volte piango e non so perché
Tanti son soli come me e te ma un giorno spero cambierà



👻:
- Nessuno può star solo
Non deve stare solo quando si è giovani così
Dobbiamo stare insieme, amare tra di noi…
😔 😔 😔 😔 😔 😔 😔 😔 😔
👻 👻 👻 👻 👻 👻 👻 👻 👻 👻 👻 👻
-Molti mi chiedono chi è Devocka: credo che potrei definirla la reincarnazione delle mie paure e delle mie gioie di essere queer in una società che continua ad essere colpevole di atti di razzismo, omofobia e transfobia. Progetto maschere fin da quando ero bambino, probabilmente un effetto della precoce scoperta della mia sessualità che continua a sorprendermi anno dopo anno. Quello che mi consente di fare la maschera è essere un essere e quello che voglio essere in totale libertà. Ma il mio volermi sentire uomo, donna, cane, albero poteva essere soddisfatto solo da questo splendido oggetto che connette un' identità con il proprio io, infatti la maschera ha effetto solo nel momento in cui viene indossata. Diventò un rituale: partire dalla base e ricamarci sopra fino a formare un nuovo volto. Non voglio inserirmi in nessun orientamento sessuale poiché sono le maschere che lo fanno per me. Una grande cerimonia di bellezza.

Tortüre

di Wislawa Szymborska,

tradotta in bergamasco da M. Noris

Negót l'è cambiàt.
Ol còrp a l'próa dulùr,
a l'gh'à de mangià e respirà e dürmì,
a l'gh'à la pèl fina fina, e söbet sóta – sangh,
a l'gh'à öna buna scórta de décc e de ónge,
i òss fràgei, e i zontüre stiràbei.
'N di tortüre, de töt chèsto a l'sa té cönt.

Negót l'è cambiàt.
Ol còrp a l'trèma, cóme l'tremàa
prima e dòpo la fondassiù de Róma,
in del ventésem sècol prima e dòpo Cristo,
i tortüre i gh'ìa, e i gh'è, adóma che ol mónd l'è piö pissèn
e qualsifói l'söcédes, l'è compàgn de fò spóss la pórta.

Negót l'è cambiàt.
A l'gh'è adóma piö zét,
ai ège cólpe ghe se n'è zontàt de nöe,
reài, postésse, proisòre, che i gh'è mia,
ma ol i-sbrài del còrp che 'nnè respónd
a l'ìa, l'è e l'sarà ö sbrài de innocènsa,
segónd ö regìster e öna scala per sèmper.

Negót l'è cambiàt.
Fò che fòrse i manére, i serimònie, i balade,
ol insègn di mà ch'i protège ol có
l'è restàt però l'istèss.
Ol còrp al se stórs, a l'ischinca e l'sa descròla,
a l'burla zó sfiacàt, l'ingrömmia i zenöcc,
a l'vé morèl, a l'se sgiunfa, li sbàa e l'sangla.

Negót l'è cambiàt.
Fò che 'l córs di fiöm,
la lìnia di bósch, del litoràl, di desèrcc e giassér.
Fra sti paesàgi l'animèla la strigòssa,
la sparéss, la returna, la sa fa visì, la se slontana,
a lé istèssa forestéra, mai brancada,
ura sèrta, ura insèrta de la esistènsa sò de lé,
intàt che 'l còrp a l'gh'è, e l'gh'è, e l'gh'è
e l'tróa mia quarciamènt.
---
---
Il gesto è primordiale.
La tradizione,
così come la storia,
non ha genere.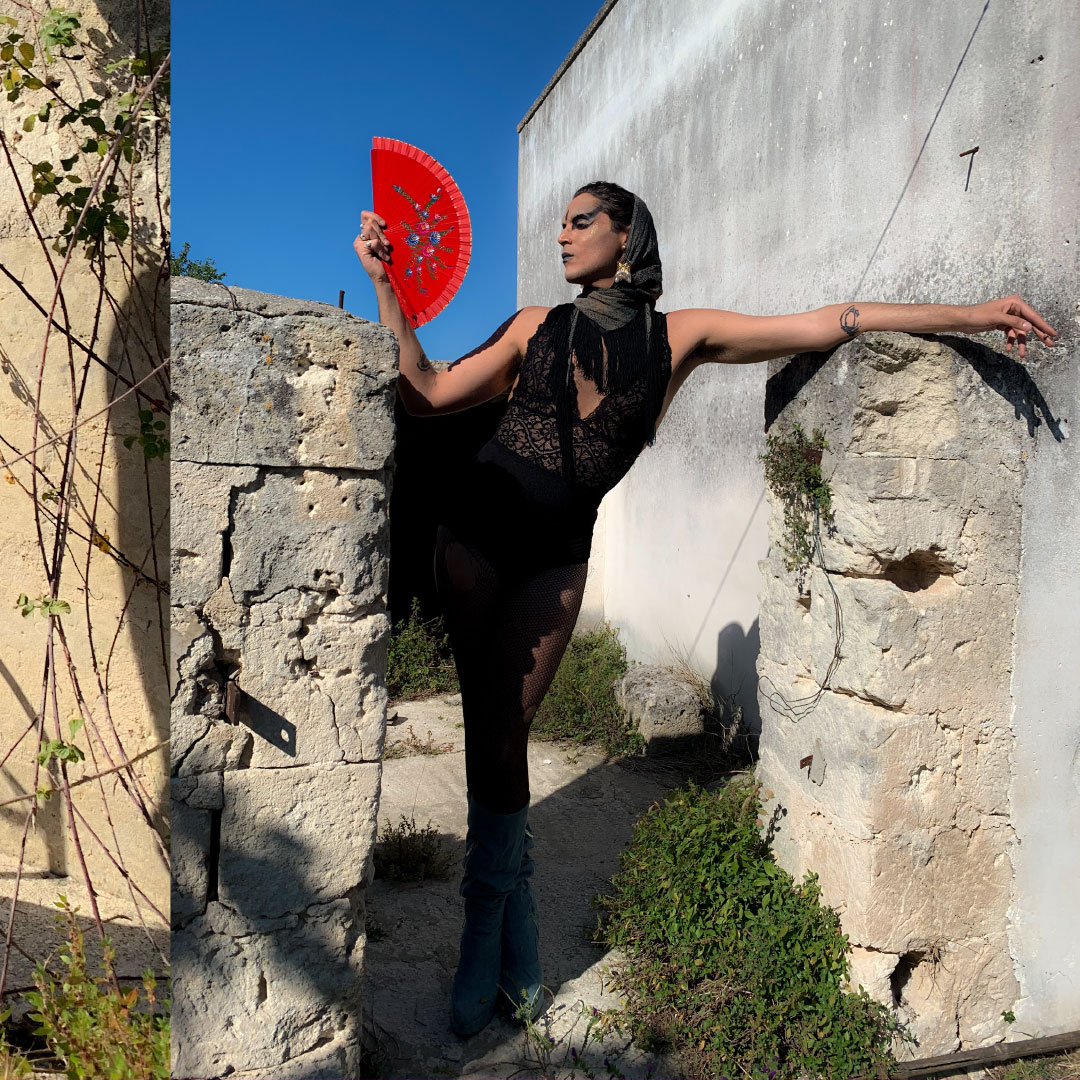 Progetto: Jonathan Marchese aka
Andromeda delle Sette Fontane
Video editing:
Filippo Caniato
---